vendredi, 07 décembre 2012
http://www.premiere.fr/Bandes-annonces/Video/Bilbo-le-Hobbit-Un-voyage-inattendu-VOST



Bande-annonce, Bilbo le Hobbit, The Hobbit, Trailer, Un voyage inattendu, VOST
mardi, 06 novembre 2012
Puisque le cinéma ne veut pas d'elle, Paris Hilton prend des chemins détournés. Elle vient d'apparaitre dans un clip d'un artiste pop coréen et ça vaut le détour !

Depuis quelques temps grâce à Psy et son "Gangnam Style" le monde entier découvre que les coréens sont très friands de musique, le truc qui cartonne là-bas c'est la K-Pop ! Kim Jang Hoon est un artiste qui en est déjà à 22 albums et aujourd'hui il débarque avec son nouveau single "Nothing". Pour le clip il s'est payé une star un peu improbable en la personne de Paris Hilton ! Elle est l'incarnation de la femme parfaite et on peut la voir au bord de la piscine, de la mer, au coin de la cheminée…Autant dire que cette performance très étrange, digne des Feux de l'amour, va vite faire le tour du net. Comment Paris s'est-elle retrouvée dans ce clip, personne ne le sait, mais ça fait déjà beaucoup de bruit ! Pas de panique la chanson est en coréen mais on comprend qu'il s'agit d'une histoire d'amour.

/

As cinema doesn't want her for now, Paris Hilton takes sideways. She just get to appear in a clip from a Korean pop artist and it worth the trip !

For some time with Psy and his "Gangnam Style" the world discovers that Koreans are very fond of music, the thing that has a great success is the K-Pop ! Kim Jang Hoon is an artist who make already 22 albums and now he arrives with his new single "Nothing". For the clip he gets a star in the person of Paris Hilton ! She is the epitome of the perfect woman and you can see at the edge of the pool, the sea, the fireplace ... That's to say that this strange performance looking like "The Young and the Restless" will quickly make the round of the internet. How Paris has been found in this video, nobody knows, but it's making the buzz ! No panic the song is in Korean language but we understand it's about a love story.

http://youtu.be/ny3V4wlmxCI

Mots-clés, Tags, Keywords : Paris Hilton, Kim Jang Hoon, Nothing, Psy, Gangnam Style, K-Pop, clip, South Korea, music, pop, Corée du Sud, musique, Hilton, Paris, Kim, album, Youtube, video
18:13 Publié dans Blog, Loisirs, Musique | Lien permanent | Commentaires (0) | Tags : paris hilton, kim jang hoon, nothing, psy, gangnam style, k-pop, clip, south korea, music, pop, corée du sud, musique, hilton, paris, kim, album, youtube, video
Exilé aux États-Unis, Omar Sy a décroché son premier rôle américain... Le Frenchy d'Intouchables apparaît aux côtés de Robert Downey Jr dans la nouvelle publicité du jeux vidéo Call Of Duty.

Après le succès d'Intouchables, Omar Sy a choisi d'aller s'installer aux Etats-Unis pour "trouver la paix"... Désormais chez lui à Los Angeles , l'acteur français du mythique duo comique Omar et Fred vient de décrocher son premier rôle dans une super production hollywoodienne, la nouvelle publicité du nouveau Call Duty, Black Ops II, attendu pour le 12 novembre prochain. Grand passionné de jeux vidéo, Omar Sy s'est fait un plaisir d'accepter cette petite apparition au côtés d'un certain Robert Downey Jr, alias Iron Man.

Dans un décor de ville en ruines, comme ceux que les joueurs ont l'habitude de traverser lors des parties, et au (gros) son de Back in black d'ACDC, le teaser réalisé par Guy Richie met en scène les différents acteurs. Même si l'apparition d'Omar Sy est très rapide, ce premier rôle à Hollywood lui ouvrira peut-être de nouvelles portes, qui sait ?

http://www.public.fr/News/Videos/Video-Omar-Sy-aux-cotes-de-Robert-Downey-Jr-dans-la-nouvelle-pub-Call-Of-Duty-340355

Mots-clés, Tags, Keywords : Omar Sy, Call of Duty, Robert Downey Jr, Black Ops II, Hollywood, Los Angeles, Iron Man, Guy Ritchie, AC/DC, Frenchy, 12 novembre, November 12th, publicité, advertisement, commercial, pub, advertise, entertainement, divertissement, ad
14:43 Publié dans Blog, Jeux, Loisirs | Lien permanent | Commentaires (0) | Tags : omar sy, call of duty, robert downey jr, black ops ii, hollywood, los angeles, iron man, guy ritchie, acdc, frenchy, 12 novembre, november 12th, publicité, advertisement, commercial, pub, advertise, entertainement, divertissement, ad
En pleine promo de son nouveau livre, Pippa fait le tour des librairies anglaises. Lors d'un atelier avec des enfants elle est tombée sur une récalcitrante qui déteste les princesses… Jamais Pippa Middleton n'aura été aussi accessible qu'en ce moment. La star est en pleine promotion de son nouveau livre "Celebrate", alors elle enchaîne les animations en librairie. Le week-end dernier, elle s'est rendue dans une librairie du quartier de Fulham à Londres et s'est retrouvée en plein milieu d'un atelier pour enfants. Pippa pensait que l'affaire était jouée et qu'elle embobinerait les garnements en deux sourires. Malheureusement pour elle, une des petites filles déteste les princesses ! Même si c'est sa sœur Kate la princesse, dans l'esprit des enfants c'est un peu pareil. Mais Pippa très compréhensive, explique à la petite fille que dans quelques années, elle sera comme tout le monde, elle adorera les princesses ! Jolie pirouette !
/
Pippa Middleton laughs off a child's 'I hate princesses' remark as she launches her new book in London. The Duchess of Cambridge's sister maintained her composure at a small girl's outspoken comment during the launch of her new guide to throwing a successful party. Pippa Middleton's book launch at a Fulham shop went a long way to proving that the most composed and assured adult can be outmanoeuvred by a child adept at pithy one-liners. The Duchess of Cambridge's sister responded to a less than flattering comment about princesses made by a young girl with the comment "better not talk about that one!" Ms Middleton has decided not to give media interviews about the book, entitled 'Celebrate: A Year of British Festivities for Families and Friends', to avoid any impression that she is cashing in on her royal connections.

http://youtu.be/RFMxYkeGaJc

Mots-clés, Tags, Keywords : Pippa Middleton, celebrate, Londres, Fulham, Philippa, Middleton, princesse, princess, Daily Telegraph, London, UK, enfant, child, children, enfants, promotion, Kate Middleton, Kate, Catherine, famille royale, Royal family, livre, book, library, librairie, bibliothèque, animation
11:50 Publié dans Blog, Livre, Loisirs | Lien permanent | Commentaires (0) | Tags : pippa middleton, celebrate, londres, fulham, philippa, middleton, princesse, princess, daily telegraph, london, uk, enfant, child, children, enfants, promotion, kate middleton, kate, catherine, famille royale, royal family, livre, book, library, librairie, bibliothèque, animation
Le chanteur suisse vient de dévoiler le clip de son nouveau single "Nobody Should Die Alone". Dans une ambiance assez lugubre, son titre parle de la vieillesse et de la mort, Bastian Baker joue avec son groupe dans l'ombre, lui qui ne demande qu'à aller vers la lumière...

http://youtu.be/BWA-D_v-8YI

Mots-clés, Tags, Keywords : Bastian Baker, Danse avec les Stars, clip, musique, suisse, nobody should die alone, single, vidéo, video, groupe, band, vieillesse, mort, old, die, death, old age, Dancing with the Stars, TF1, music, shadow, ombre, Switzerland
09:58 Publié dans Blog, Musique | Lien permanent | Commentaires (0) | Tags : bastian baker, danse avec les stars, clip, musique, suisse, nobody should die alone, single, vidéo, video, groupe, band, vieillesse, mort, old, die, death, old age, dancing with the stars, tf1, music, shadow, ombre, switzerland
lundi, 05 novembre 2012
http://youtu.be/ulLLAEfg4zg

Mots-clés, Tags, Keywords : Grigor Dimitrov, shot, year, 2012, Basel, tennis, half back volley, tournament, tournoi, suisse, Switzerland, atp, Bulgaria, Bulgarie, Viktor Troicki, Bâle, Baby Federer, pickup
15:37 Publié dans Blog, Sport | Lien permanent | Commentaires (0) | Tags : grigor dimitrov, shot, year, 2012, basel, tennis, half back volley, tournament, tournoi, suisse, switzerland, atp, bulgaria, bulgarie, viktor troicki, bâle, baby federer, pickup
vendredi, 02 novembre 2012
Tony Parker décoche un tir de feu au buzzer à la dernière seconde pour donner la victoire aux San Antonio Spurs face au Oklahoma City Thunder. 86-84 pour les Spurs de San Antonio. Bravo Tony continue comme ça !!!!

Tony Parker's Clutch Shot Tony Parker hits the game-winning jumper to sink the Thunder.

http://www.nba.com/video/games/spurs/2012/11/02/002120001...

All Angles : Tony Parker's Game-Winner Tony Parker loses Russell Westbrook for the game-winning jumper.

http://www.nba.com/video/games/spurs/2012/11/02/002120001...

Mots-clés, Tags, Keywords : Tony Parker, TP, tipi, Slouch, San Antonio Spurs, Oklahoma City Thunder, clutch shot, shot, game winner, NBA, all angles, basketball, basket-ball, sport, win, victoire, AT and T Center, San Antonio, Texas
17:13 Publié dans Blog, Sport, Web | Lien permanent | Commentaires (0) | Tags : tony parker, tp, tipi, slouch, san antonio spurs, oklahoma city thunder, clutch shot, shot, game winner, nba, all angles, basketball, basket-ball, sport, win, victoire, at and t center, san antonio, texas
Tony Parker décoche un tir de feu au buzzer à la dernière seconde pour donner la victoire aux San Antonio Spurs face au Oklahoma City Thunder.

/

Tony Parker hits a last-second shot to lift the San Antonio Spurs past the Oklahoma City Thunder.

http://www.nba.com/video/games/spurs/2012/11/01/0021200014-okc-sas-recap.nba

Mots-clés, Tags, Keywords : Tony Parker, TP, San Antonio Spurs, Oklahoma City Thunder, tir, shot, buzzer, NBA, basket, basketball, basket-ball, league, sport, win, victoire, AT and T Center, AT&T Center, San Antonio, Texas
13:37 Publié dans Blog, Sport, Web | Lien permanent | Commentaires (0) | Tags : tony parker, tp, san antonio spurs, oklahoma city thunder, tir, shot, buzzer, nba, basket, basketball, basket-ball, league, sport, win, victoire, at and t center, at&t center, san antonio, texas
mercredi, 31 octobre 2012
Je veux juste vous souhaiter à vous tous mes amis et à tous mes visiteurs un très bon Halloween ou bonne fête d'Halloween et également une très bonne fête de la Toussaint !!

/

I just want to wish you to all my friends and all my visitors a very good and happy Halloween or an incredible Halloween celebration and also a great All Saints' Day celebration !!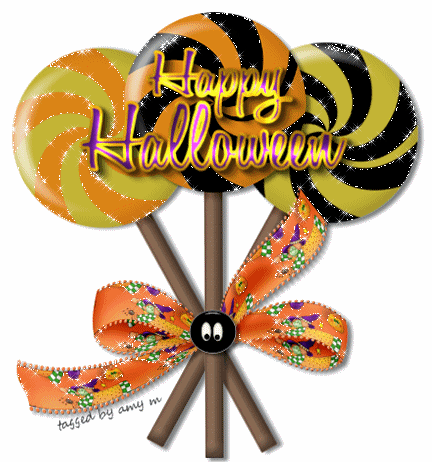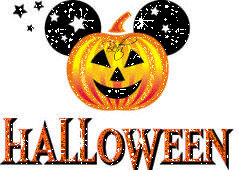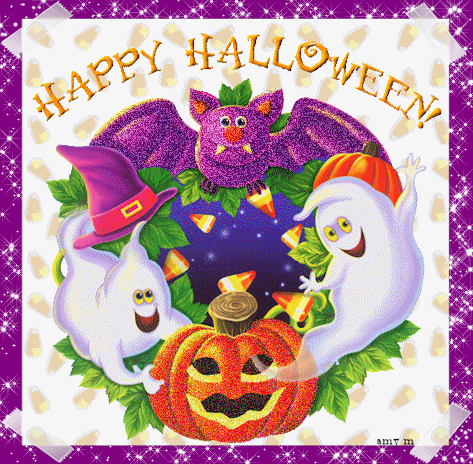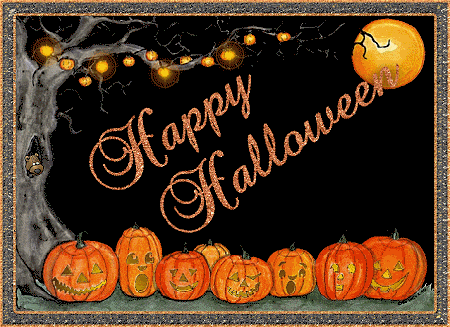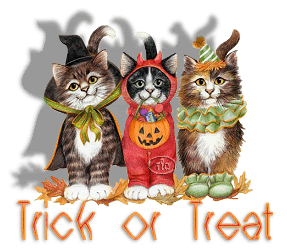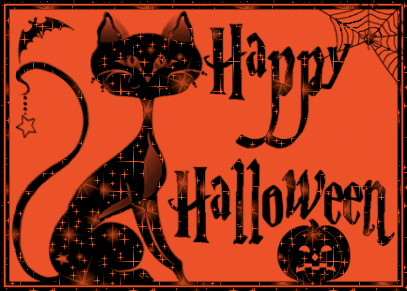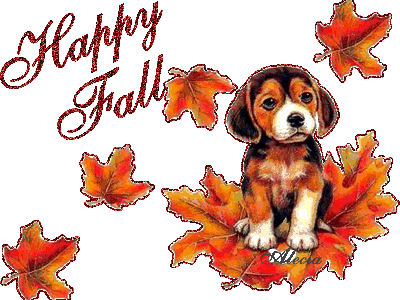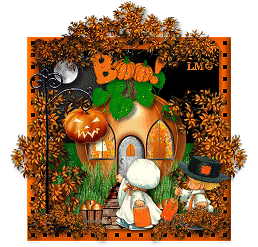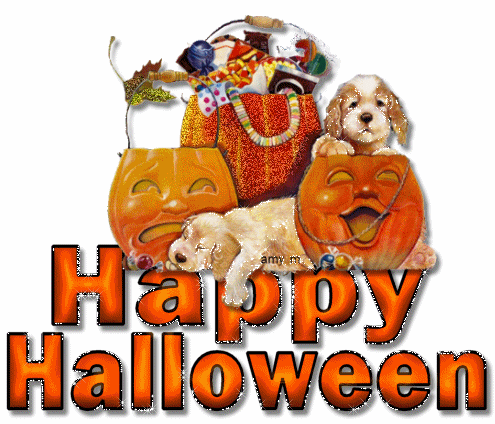 Mots-clés, Tags, Keywords : Halloween, happy, happy halloween, Toussaint, All Saints' Day, All Saints Day, défunts, toussaint, Fall, Automne, fall, autumn, Autumn, 31 octobre, october, octobre, 31, fête, celebration, fest, feast, dead, halloween, Quentin, quentin, Saint Quentin
17:31 Publié dans Blog, Loisirs, Web | Lien permanent | Commentaires (0) | Tags : halloween, happy, happy halloween, toussaint, all saints' day, all saints day, défunts, fall, automne, autumn, 31 octobre, october, octobre, 31, fête, celebration, fest, feast, dead, halloween, quentin, saint quentin
mardi, 30 octobre 2012
Anyone with a Facebook or Twitter account has probably noticed an increase in the number of political postings over the past few years. This is due, in part, to the explosive rise in social media outlets and users. But voters are not the only people who use social media; among politicians, 9 out of 10 Senators and Representatives have Twitter accounts. However, many are starting to wonder if social media is becoming less a reporter of political races and more of a predictor of the results. In Senate races, the candidate with more Facebook friends than his or her opponent has won 81% of the time. And one email sent to 60 million Facebook users prompted an additional 340,000 people to vote in the 2010 election. This infographic illustrates just how politics and social media are affecting each other.








Mots-clés, Tags, Keywords : social, election, media, policy, politics, usa, united states of america, presidency, social media, networks, social networks, Facebook, Twitter, posts, post, account, infographic, politic, senate, house of representatives, congress
11:27 Publié dans Blog, Loisirs, Web | Lien permanent | Commentaires (0) | Tags : social, election, media, policy, politics, usa, united states of america, presidency, social media, networks, social networks, facebook, twitter, posts, post, account, infographic, politic, senate, house of representatives, congress